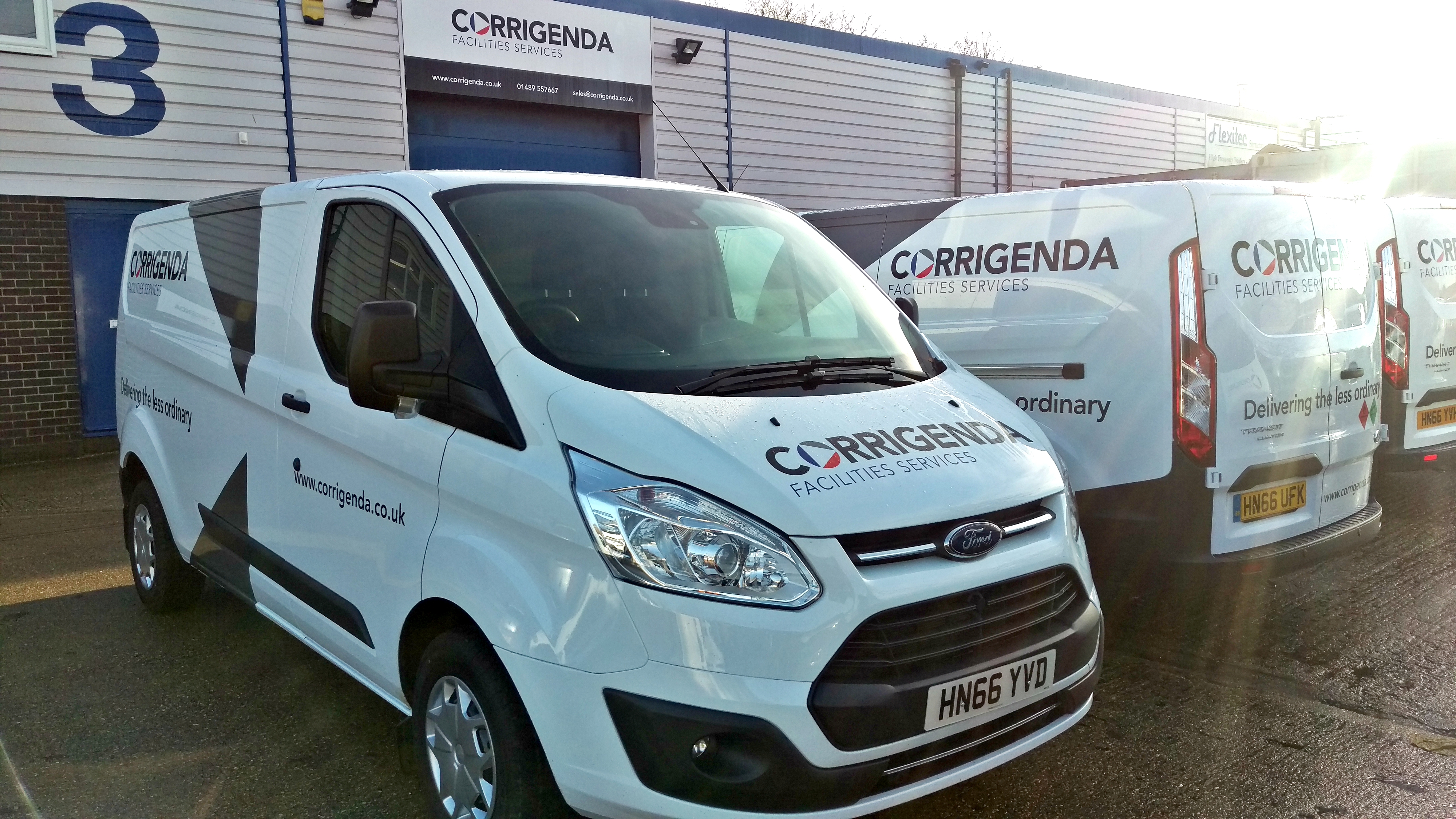 As part of our continued business plan to give our company fleet of vehicles a face lift, this week we welcomed five new Ford Transit Customs.
Once again, the sign writing was complete by our local specialists, Andean Signs, who supply stunning full-colour signage.
The Transit Custom is the mid-sized model of the Transit range offering efficiency as well as load space for the stock our engineers carry.
Keep an eye out for the new vans on the road across the South.