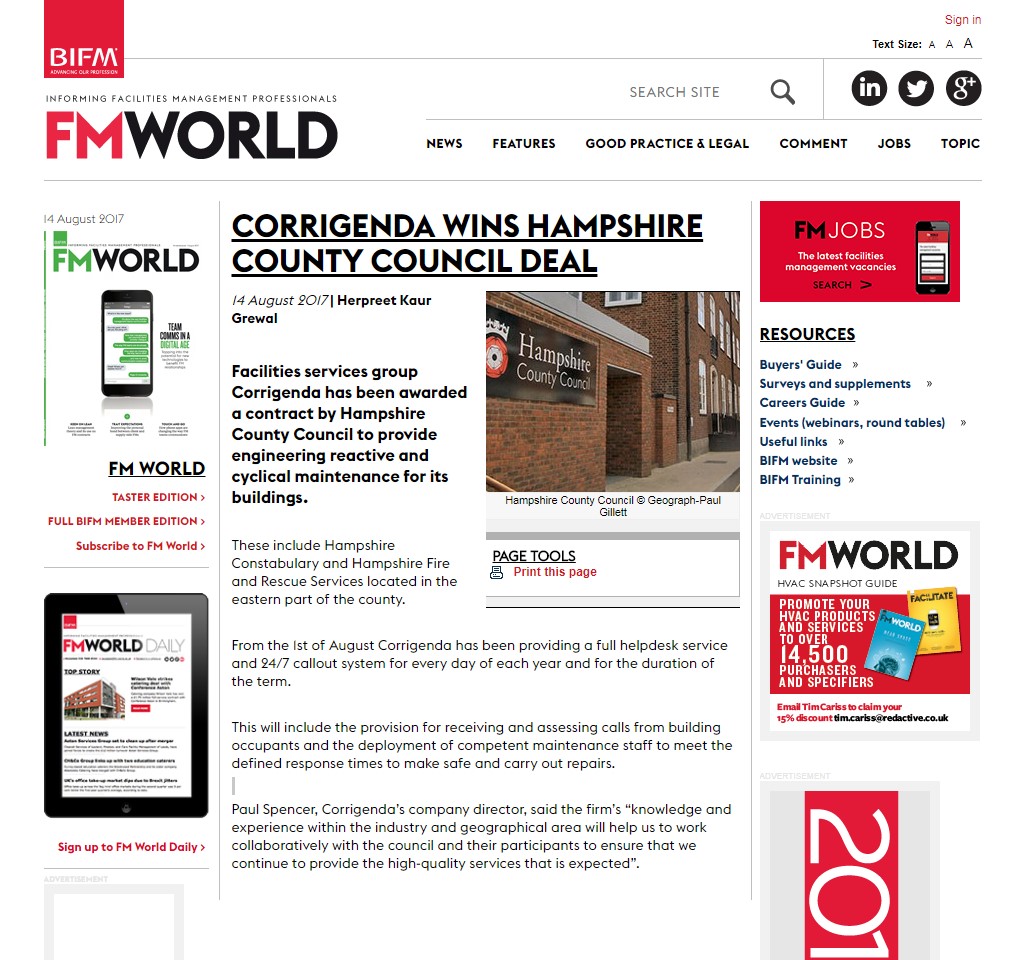 It was fantastic to see Corrigenda feature in FM World regarding our latest contract win.
FM World is the news, advice and analysis resource of the British Institute of Facilities Management, detailing the sector's principal conferences and events.
It was great to be included in one of their daily updates, announcing to their audience that we secured the Hampshire County Council Engineering contract.
To read the full article and explore the online magazine, click the link below.
http://www.fm-world.co.uk/news/corrigenda-wins-hampshire-county-council-deal/