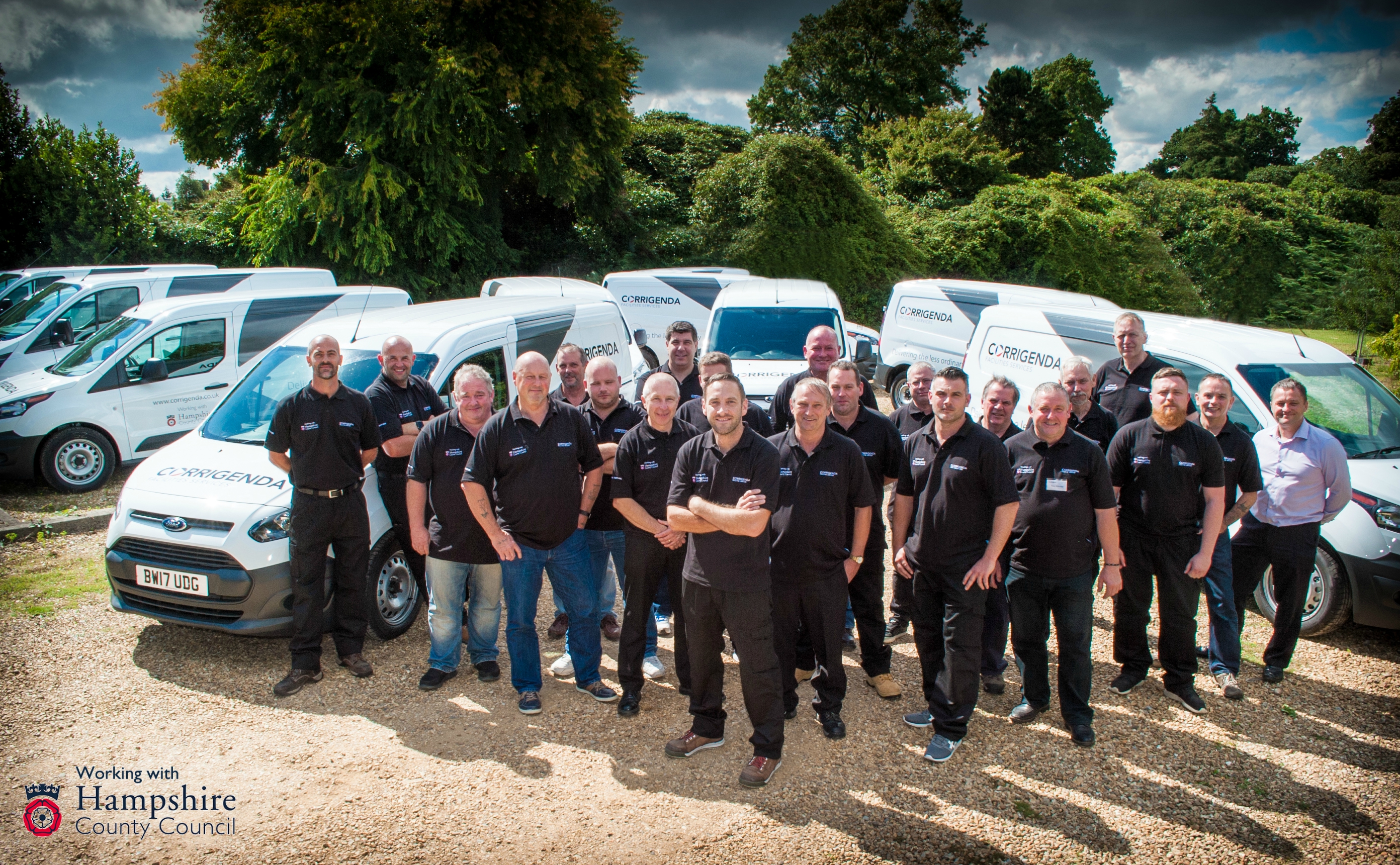 Corrigenda ltd is delighted to announce it has been awarded a substantial engineering term maintenance contract for Hampshire County Council to provide engineering reactive and cyclical maintenance for its buildings and those of other participants such as; Hampshire Constabulary and Hampshire Fire and Rescue Services located in the East sector of the County.
From the 1st of August Corrigenda has been providing a full helpdesk service and 24/7 call out system for every day of each year and for the duration of the term. This will include the provision for receiving and assessing calls from building occupants and the deployment of competent maintenance staff to meet the defined response times to make safe and carry out repairs.
Paul Spencer, Corrigenda Company Director, said; "Corrigenda is very proud to have been selected by Hampshire County Council to deliver this contract. We are confident that our knowledge and experience within the industry and geographical area will help us to work collaboratively with the council and their participants to ensure that we continue to provide the high-quality services that is expected".
We also received 30 brand new vans for the new team members, which were delivered by Southern Motor Contracts (SMC) who are Corrigenda's newly appointed fleet management provider.
Many thanks to Mark and the team for all of their efforts to ensure they were ready on the day.