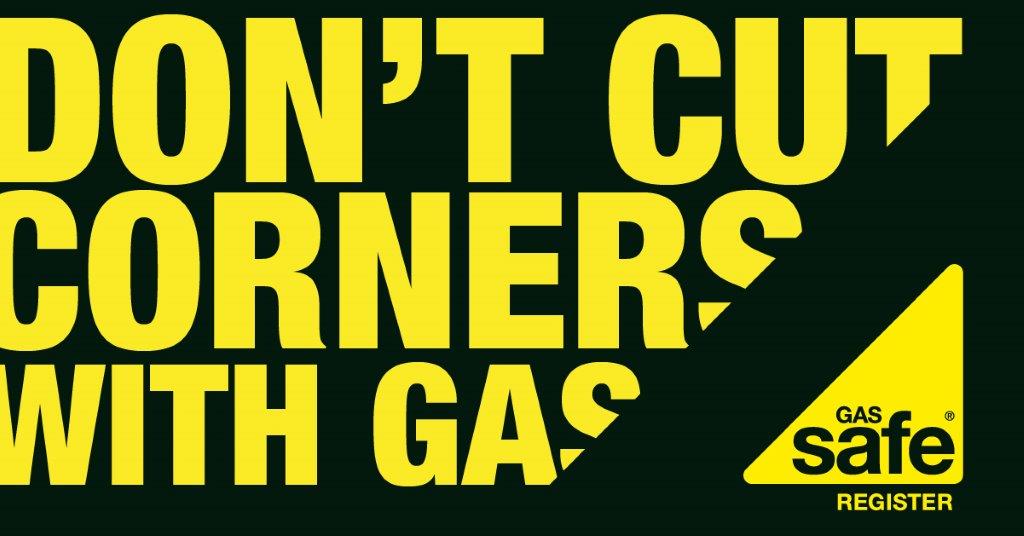 Gas Safe Register has launched their new campaign, reminding people not to 'cut corners' when it comes to their gas appliances.
It is paramount that not only home owners, but businesses stay compliant and only use a legally qualified Gas Safe Registered engineer and company to carry out their maintenance, repairs and installation works.
'With so many things to juggle in this day and age it's understandable that some people look for quick and easy solutions, but when it comes to gas safety our message is clear – you cannot cut corners. Our new campaign highlights Gas Safe Register as the trusted source to find a qualified and legal gas engineer to work on gas appliances to make sure they're working safely and efficiently.' – Jonathan Samuel, chief executive at Gas Safe Register.
Gas Safe Register
Gas Safe Register is the official list of gas engineers who are qualified to work safely and legally on gas appliances. By law, all gas engineers must be on the Gas Safe Register, but there are unregistered gas workers out there, so remember – Don't Cut Corners and always use a Gas Safe registered engineer for any gas work. Gas Safe replaced CORGI in 2009.
All Gas Safe registered engineers carry a Gas Safe Register ID card. Before any gas work is carried out always check the card and make sure the engineer is qualified for the work you need doing.
Badly fitted and poorly serviced appliances can cause gas leaks, fires, explosions and carbon monoxide poisoning. Carbon monoxide is a highly poisonous gas. You can't see it, taste it or smell it, but it can kill quickly with no warning.
Protect yourself from the dangers by following these simple steps:
Only use a Gas Safe registered engineer to fit, fix or service your appliances
Get your gas appliances regularly serviced and safety checked every year
Fit an audible carbon monoxide alarm
Check for warning signs such as lazy yellow flames or black marks or stains around the appliance.
Know the six main signs and symptoms of carbon monoxide poisoning – headaches, dizziness, nausea, breathlessness, collapse and loss of consciousness.
Corrigenda has over 20 mobile Gas Safe Registered engineers across Hampshire and the surrounding areas. Gas, electrical, air conditioning, fire, legionella and lift monitoring are just a small selection of some of the statutory compliance services we offer – making sure you stay on the right side of the law.
Why not speak to someone  today and we can develop a full bespoke and flexible service agreement, to ensure you keep your employees and buildings safe.
Don't Cut Corners – be Gas Safe.